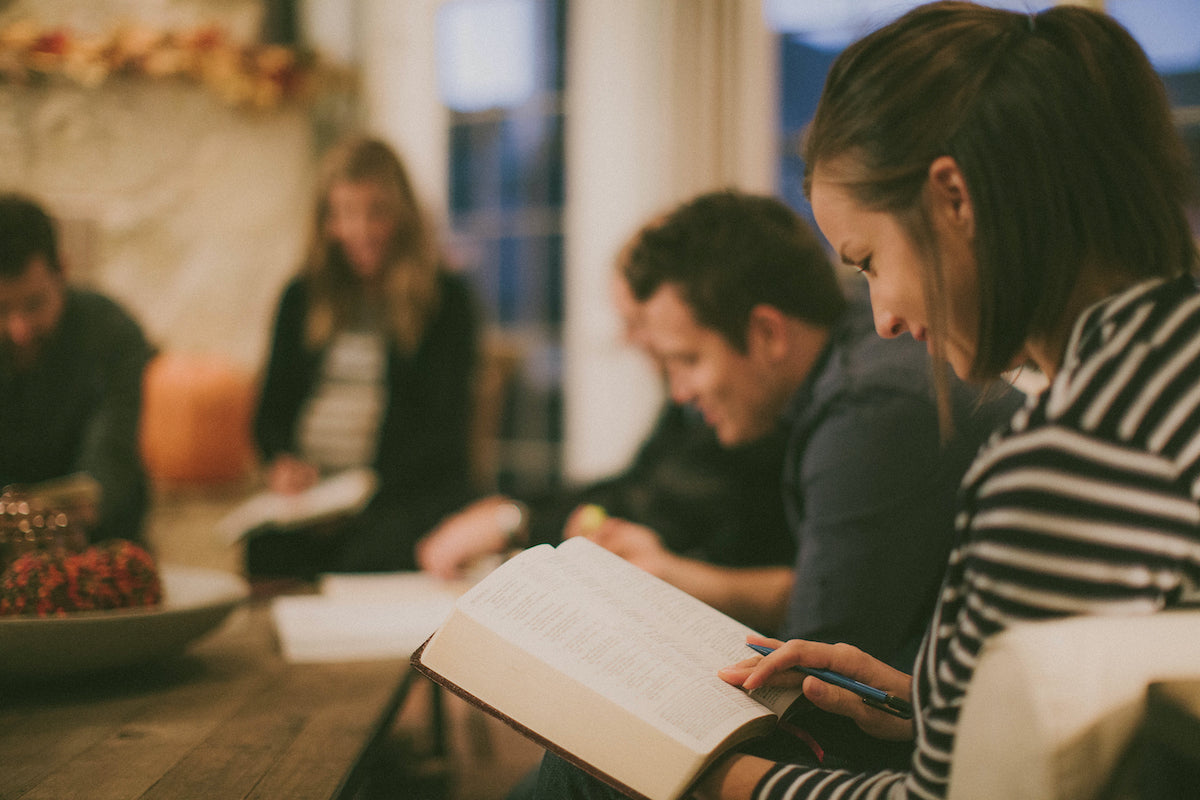 Group Assessments
Unleash the full power of the Christian DISC® by using it with your group or at your next event.
With the Christian DISC®, you can significantly enhance communication and collaboration within your group. We offer customized packages tailored to your needs, ensuring transformative insights that not only promote spiritual growth but also deepen understanding among members of your community.
Biblical Understanding
The Christian DISC® isn't merely a standard DISC assessment with a Christian label. It's been specifically designed for use in Christian counseling, coaching, work, and ministry, ensuring it resonates deeply and effectively within faith communities.
Go beyond personality. Dive deep into how each type interacts, communicates, and grows spiritually, emotionally, and relationally — all from a biblical perspective.
Group Discounts
We believe that every group, big or small, should have the opportunity to benefit from this valuable resource. That's why we offer discount packages especially for groups. We can accommodate groups ranging anywhere from 5 to 5,000 with ease. The larger your group, the greater the benefits.
Take It Anywhere
The Christian DISC® Assessment can be taken anywhere — on a smartphone, tablet, or desktop computer. We've made sure the process of taking the assessment is smooth and straightforward. We want to make it as simple and friendly as possible for each person in your group.
Resources Included
On top of the assessment, your group will receive bonus resources to help facilitate and unpack the Christian DISC® with your group. You'll get acccess to discussion outlines, presentation slides, and engaging games and activities. It's our way of ensuring your group not only takes the assessment but truly understands and enjoys the journey together.
Package Options
In our continued effort to make the Christian DISC® more accessible to as many people as possible, we've created three packages tailored to the size and needs of your group:
Package Option 1: Discount Vouchers

40% to 50% Off Each Assessment

Designed for churches or groups (with over 10 members) operating on a limited budget, our discount voucher system allows you to lock in a specific date or one-week block. We'll then generate an exclusive voucher (coupon code) for your members, valid for a predetermined duration. This offers a cost-effective solution, enabling members to individually purchase their own assessments at a discounted rate. It's an ideal approach for churches or non-profit groups aiming to equip their people with valuable insights without straining their budget.

Package Option 2: Event Pass

50% to 80% Off Group Order

Tailored for groups requiring anywhere from 20 to 1,000 assessments, our event pass offers a turnkey solution. After accepting our quote and agreeing to a specific date or range of dates, we will send you an invoice for the number of assessments desired, which is paid upfront. Experience the ease as we handle all aspects, from smooth distribution to prompt results delivery. You will receive a dedicated link to our assessment software just for your group, ensuring a hassle-free experience for all participants. No logins, passwords, or codes required. Every assessment report is instantly sent to the user with a copy automatically sent to the facilitator. Plus, get deep discounts ranging from 50% to 80% off. It's as if you're hosting your own exclusive Christian DISC® event.

Package Option 3: Institutional Membership

80%+ Off and Unlimited Access

Designed specifically for institutions like schools, universities, counseling centers, non-profits, businesses, and corporations, our Institutional Membership streamlines the assessment process with unmatched ease and efficiency. By investing in a one-time flat rate, organizations unlock a treasure trove of resources and accessibility. This package gives unlimited access to both the Christian DISC® and the Classic DISC for an entire year. The unparalleled value of this package lies in its boundless capacity: there's no cap on the number of users, nor on the frequency of assessments. Whether you're a burgeoning educational institution aiming to understand its diverse student body or a thriving business endeavoring to cultivate a cohesive team environment, this package is an invaluable tool. It's perfect for organizations that plan on using our assessments in an ongoing basis for an extended period of time.

More on the Institutional Membership