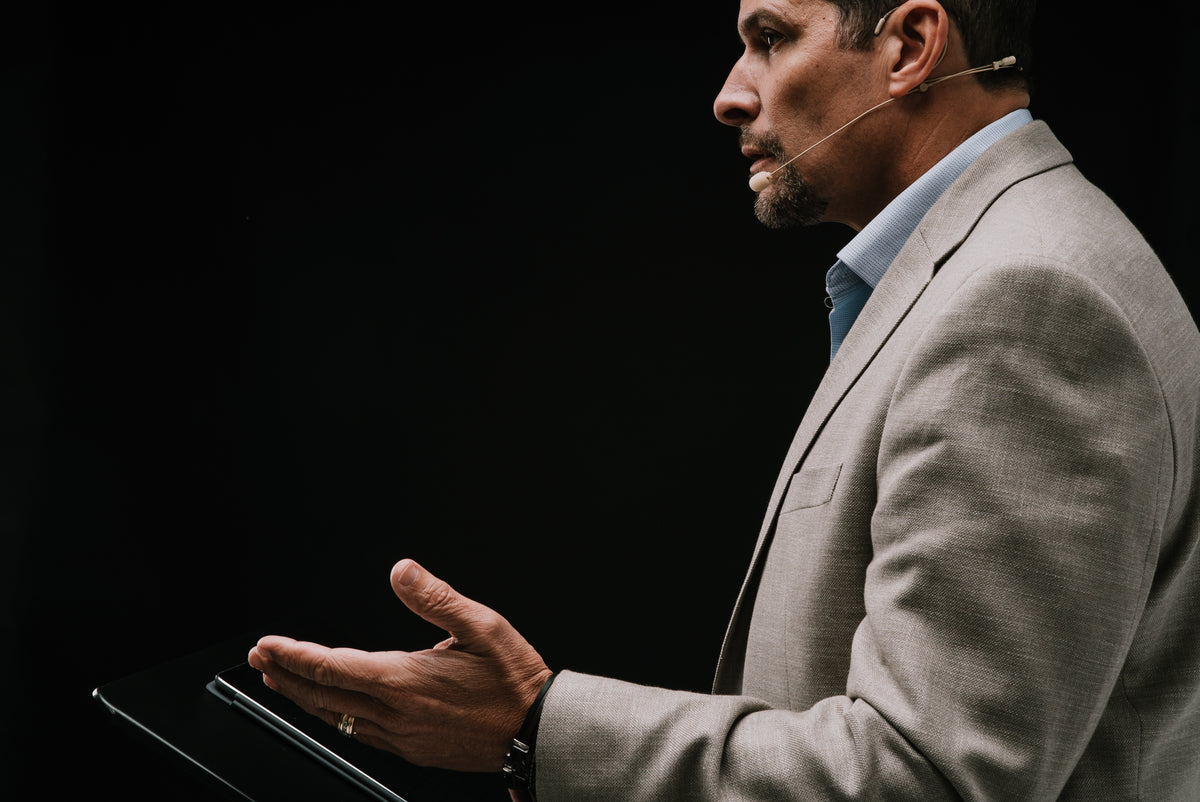 Elevate Your Mission and Calling
Elevate your mission and calling by becoming a Certified Christian DISC® Facilitator. Join with us on our mission to provide an accessible and spiritually-integrated personality assessment.
By becoming certified, you'll not only be enhancing your own understanding but will be positioned to guide countless others in their journey of personal development and spiritual growth.
Who is this program for?
Pastors and Faith Leaders who are committed to deepening their expertise in pastoral care with individuals, couples, and groups in their congregation.

Counselors and Coaches who want to integrate faith-based resources and spiritual assessment into their approach with clients and groups.

Professionals in Business, Non-Profits, and HR: Already familiar with the DISC framework but eager to delve deeper into its theoretical foundations, especially from a faith-based perspective.
What Will I Learn?
This course gives a foundational understanding of personality theory from a Christian perspective and features practical tools to help others grow deeper spiritually and emotionally. The course will equip you to help others:
Assess Personality Types
Understand and Process Emotions
Grow Deeper Spiritually
Improve Emotional Intelligence
Identify Personality Distinctives
Explore Spiritual Gifts
Understand Relationship Dynamics
Improve Marriage and Relationship Issues
Foster Better Communication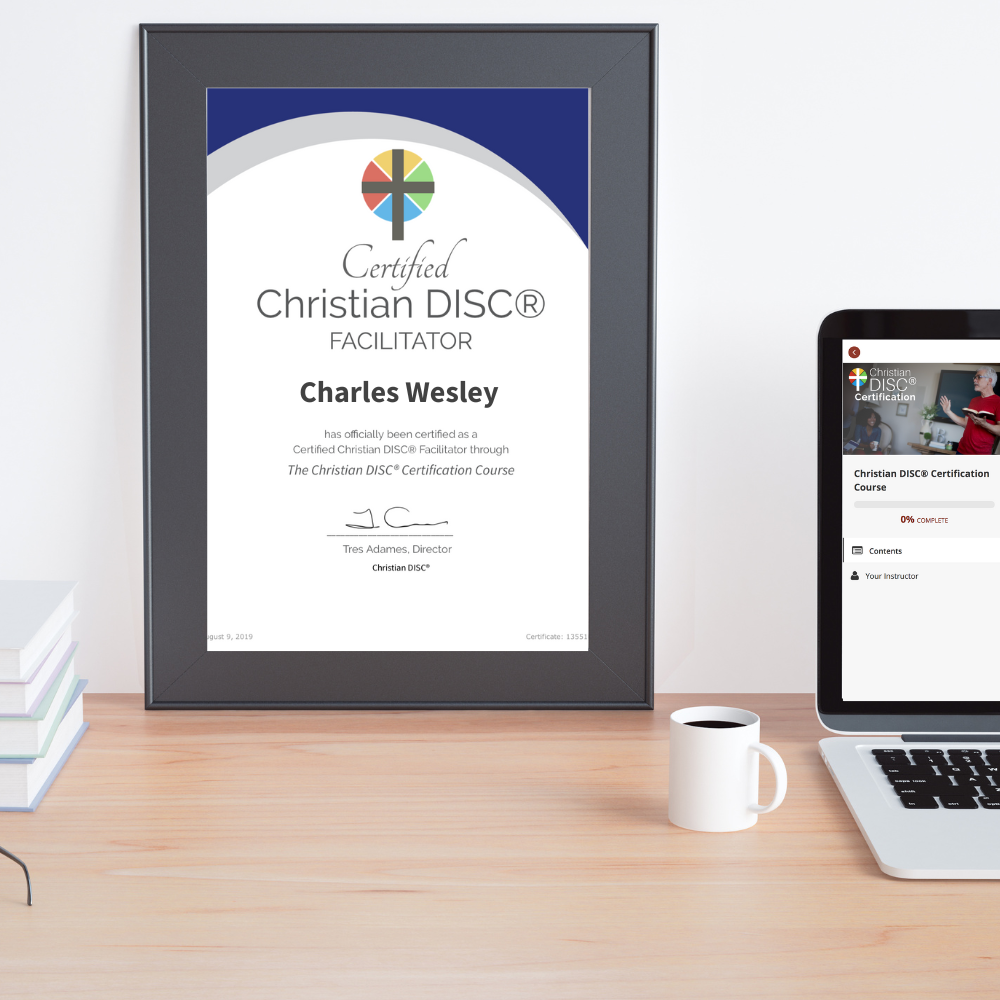 Add to Your Credentials
Upon completion of the program, students are awarded the Certified Christian DISC® Facilitator credential issued through Accredible, which provides blockchain-verified digital certificates that can be shared online through networking sites like LinkedIn.
Certification shows that you are trained in personality theory and equipped to administer the Christian DISC® with others in a variety of settings.
Course Content
PROLOGUE: INTRODUCTION TO THE CHRISTIAN DISC®

Welcome and Syllabus (2:16)
Accessing the Assessment
Exclusive Facilitator Store
EXPOSITION: FOUNDATIONS OF THE CHRISTIAN DISC®

Section Intro and Workbook (0:43)
What is Personality? (10:46)
History of the DISC (4:40)
Personality Testing (7:19)
A Biblical Understanding of Personality (13:37)
EXAMINATION: INSIDE THE CHRISTIAN DISC®

Section Intro and Workbook (0:53)
Overview of the Four Types (5:14)
Introversion and Extroversion (5:34)
Process Orientation (6:28)
Emotions and Temperament (14:37)
Emotional Intelligence (11:42)
MID-COURSE QUIZ
EVALUATION: UNDERSTANDING INSIGHTS FROM THE CHRISTIAN DISC®

Section Intro and Workbook (0:32)
Analyzing Scores (9:20)
The Dominant Type (9:40)
The Influencing Type (6:03)
The Steady Type (6:04)
The Compliant Type (6:13)
Relationships Between Types (15:28)
APPLICATION: IMPLEMENTING WISDOM FROM THE CHRISTIAN DISC®

Section Intro (0:38)
Working with Individuals (6:22)
Resources for Individuals (6:34)
Working with Couples (3:40)
Resources for Couples (8:33)
Working with Groups (1:44)
Resources for Groups (3:55)
EPILOGUE: BECOMING A CERTIFIED CHRISTIAN DISC® FACILITATOR

FINAL TEST
Conclusion and Important Final Steps (0:43)
Course Toolbox: Bibliography, Recommended Resources, Course Downloads, Bonuses and Extras
What's Included
3 Hours of Engaging Video Content

Step into a world of vibrant learning with our comprehensive video lectures. Each session brings together dynamic visuals and expert insights, creating a truly immersive experience. It's not just audio – it's a visual adventure that will enrich your understanding in just three hours.

Includes 10 Christian DISC® Assessments

The course comes bundled with 10 Christian DISC® Assessments (a $490 value). This allows you the perfect opportunity to practice administering the assessment with family, friends, colleagues, and employees. Equip yourself with the tools you need to share this transformative experience with those around you.

Exclusive Discounts on Additional Assessments

Facilitators have access to exclusive discounts on all Christian DISC® and Classic DISC assessments. These assessments can be used or even resold to clients and customers in your audience. This allows you to extend these valuable and impactful tools to more people in a more cost-effective way.

Printable Downloads and Tools

The course comes packaged with notes, worksheets, and tools that are downloadable and easy to print. Designed to complement the course, these resources amplify your grasp on key concepts and well as an interactive way to communicate these topics to your clients and audience.

Interactive Online Discussion with the Instructor

The course includes dedicated comment forums for a direct line of communication with the instructor and other students. Engage in enriching discussions, ask questions, and share insights, ensuring a well-rounded understanding of the course material.

Earn and Display Your Verified Credentials

Upon completion, you'll receive a block-chain verified digital certificate and badge through Accredible, the world's leading digital credential platform. Proudly showcase your new certification to colleagues and friends on LinkedIn.
Frequently Asked Questions
WHEN DOES THE COURSE START AND FINISH?

The course starts now and never ends. Hosted on the Teachable platform, the course is a completely self-paced online course. You decide when you start and when you finish.
HOW LONG DO I HAVE ACCESS TO THE COURSE?

After enrolling, you have unlimited lifetime access to this course for as long as you like — across any and all devices you own.
WHAT IF I AM UNHAPPY WITH THE COURSE?

We offer a 30-Day Guarantee. If you are unsatisfied with your purchase, contact us in the first 30 days and we will issue you a full refund.
DO YOU HAVE A NON-FAITH VERSION AVAILABLE?

The course itself still retains the Christian elements, but we also have a Non-Faith version of the assessment available (called the Classic DISC) for use in secular settings.
WILL THIS TRAINING CERTIFY ME TO BECOME A COUNSELOR?

No — you must be licensed by your state to provide professional counseling. The course does not certify any profession itself and only allows you to use the material to its full potential within your current context of work or ministry.
Become a Certified Christian DISC® Facilitator
Explore the potential of Christian DISC® Certification for your calling and career. Click below to enroll now, or test drive the course if you're looking to learn more. Dive in and see the difference our program can make in your professional and spiritual life.